Alex Tongue
Goofy foot magic. Talented goofy footers are few and far between it seems but Alex knows what's best on the track and on the streets. He says his favorite trick involves a handrail...
Aera makes the best trucks in the world! The performance and quality are second to none! They've been leading the charge when it comes to precision trucks and they aren't showing any signs of slowing down. I also hear they make you 60% faster…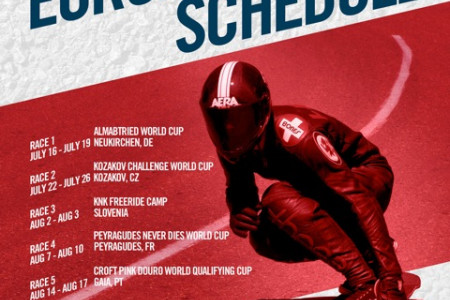 Some of the guys are heading to Europe for the race season!
Read More
See why Alex Tongue rides Aera Trucks
Read More
Team